I am not a cheat, says Serena Williams after losing US Open Final
Facebook
Twitter
Reddit
Flipboard
Email
WhatsApp
New Delhi : A huge controversy has engulfed a US Open final game between Serena Williams and Naomi Osaka, won by the latter. Defending her actions on the field, Serena Williams came out in open to slam their chair umpire Carlos Osaka; she mentioned that she did not cheat in the women's singles final against Naomi Osaka on Saturday.
The 22-year-old Japanese Naomi Osaka stunned Serena Williams 6-2, 6-4 to become first Japanese player to win a Grand Slam singles title. Serena Williams on the other hand angrily exploded on the umpire and called him 'a thief'.
During the action in the second set, when a second code violation for racquet abuse was handed out to Serena – along with a point penalty – the American tennis ace exploded. She tearfully accused the umpire of being a "thief" and angrily demanded an apology from the official.
"You're attacking my character," Williams said.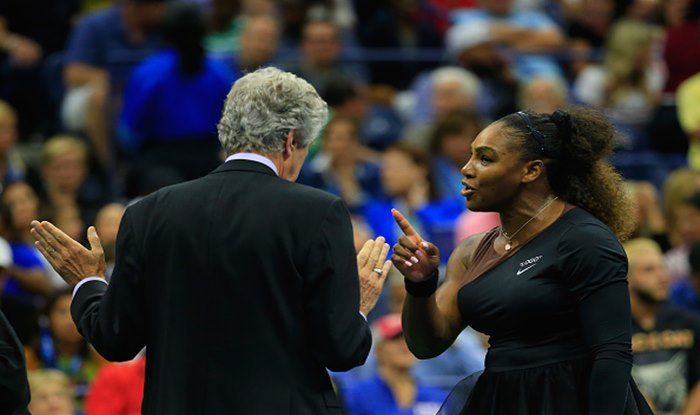 (Image: India.com)
"You will never, ever be on another court of mine. You are the liar," she fumed and Ramos handed her a game penalty for a third violation — verbal abuse — that put Osaka one game from victory at 5-3 in the second set.
It was in the second game of the second set that Williams was warned for receiving coaching, a charge which she strongly denied. "I don't cheat to win," she said. "I'd rather lose."