HDFC Bank revises FD rates upto 0.6 per cent: All you need to know
Facebook
Twitter
Reddit
Flipboard
Email
WhatsApp
New Delhi : Those who prefer to invest their savings in terms of Fixed Deposits, here is a good news. HDFC Bank has revised its interest rates for domestic, NRO and NRE term deposits (less than Rs 5 crore) with effect from August 06, 2018.
When and why HDFC increased interest rates?
Couple of days after the Reserve Bank of India (RBI) hiked its repo rate, the bank decided to revise the FD interest rates to attract more customers.
How much hike has HDFC offered in interest rates?
With latest revision, HDFC Bank is now offering 7.25 per cent interest rate on its fixed deposits for 1 year as against 6.85 per cent earlier. For senior citizens, the rate has now been revised to 7.75 per cent from 7.35 per cent earlier. Similarly, for term deposits of 3 years 1 day to 5 years, the bank is now offering 7.10 per cent interest as against 7 per cent earlier, while for senior citizens, the rate has now been revised to 7.60 per cent as against 7.50 per cent earlier.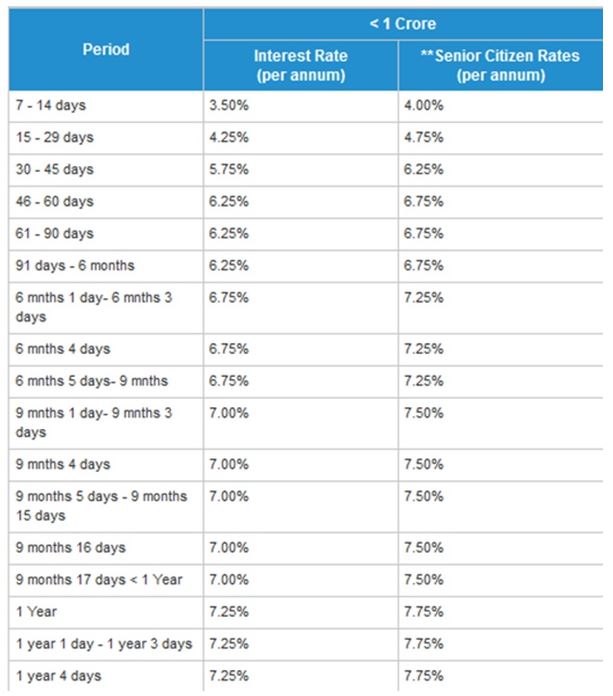 Other bank offering higher interest rates?
State Bank of India (SBI) was the first bank to revise its interest rates, following which HDFC bank also revised its rates.
Will existing deposits get the benefit?
The new interest rates will only be applicable on the Fixed Deposits done fresh. Old Fixed Deposit will remain on the same interest rates.