Dangal actress Zaira Wasim molested on Delhi-Mumbai flight
Facebook
Twitter
Reddit
Flipboard
Email
WhatsApp
New Delhi : Zaira Wasim was left in tears after horrifying travel experience on her Delhi-Mumbai flight. Dangal actress has alleged that a middle-aged man tried to molest her during the journey.
She shared her ordeal she had to go through en route Mumbai in the flight in an Instagram story. She also tried to record the misbehaviour done by accused man but due to dim lights, she failed to capture the activity clearly.
However, she managed to click a picture of the foot of the passenger.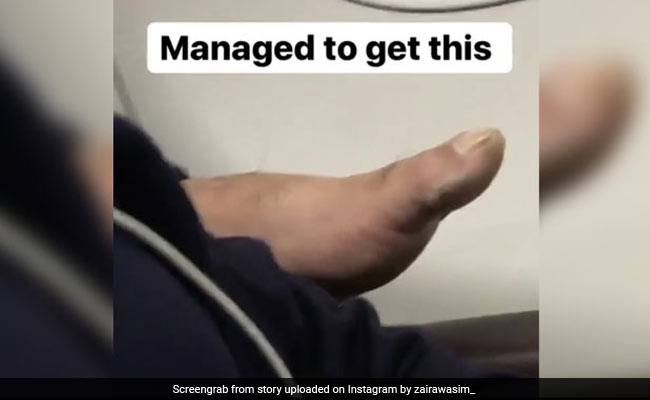 In the live video, she also shares how the cabin crew was of no use when she shouted and brought the incident to their notice.
She narrated the whole incident, moments after deboarding the flight, via social media network Instagram.
In the video, she can be seen fighting her tears and saying, "This is not done, I am disturbed. Is this how you're going to take care of girls?"
Zaira ended her video by saying, "Who is going to help us Girls? If we don't help ourselves, nobody will come ahead."
Taking matter with complete responsibility, the airlines have assured zero tolerance for such behaviour and will investigate the issue.
"We have seen the reports regarding Zaira Wasim experience with another customer on board last night. We are carrying out a detailed investigation and will support Zaira in every way required. We have zero tolerance for such behaviour," read a post on the Airlines' Twitter account.
We @airvistara have seen the reports regarding @ZairaWasimmm experience with another customer on board last night. We are carrying out detailed investigation and will support Zaira in every way required. We have zero tolerance for such behaviour.

— Vistara (@airvistara) December 10, 2017