Sonali Bendre is dead, tweets MLA, draws flak
Facebook
Twitter
Reddit
Flipboard
Email
WhatsApp
New Delhi : Bharatiya Janata Party MLA Ram Kadam became a latest victim of fake news and tweeted that actress Sonali Bendre, who is suffering from cancer, is dead. However, the 42-year-old actress is fine and is getting treated in the New York.
The death hoax had been doing a round on social media from past few days. And it looks like the BJP MLA fell for it before crosschecking the fact.
"Hindi and Marathi cinema actress Sonali Bendre, who once ruled millions of hearts with her scintillating performances, has passed away in the US. May her soul rest in peace," [loosely translated from Marathi] Ram Kadam shared this message on Twitter.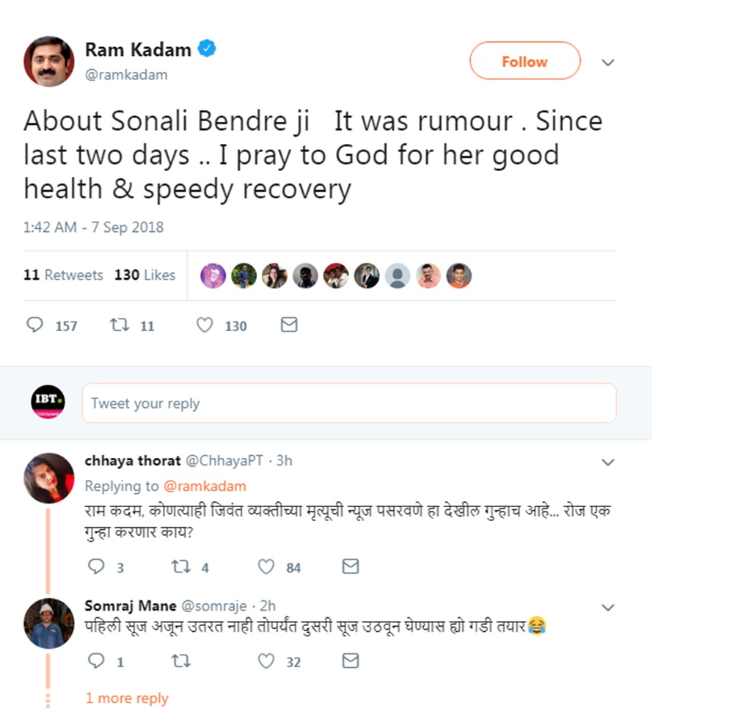 (Image: MSN)
His tweet was straight away rejected by the Sonali Bendre fans as he got slammed for his carelessness and spreading fake news.
Soon after getting slammed, the MLA deleted his tweet from the account and clarified that the actress is alive. "About Sonali Bendre ji It was rumour . Since last two days .. I pray to God for her good health & speedy recovery," Kadam clarified.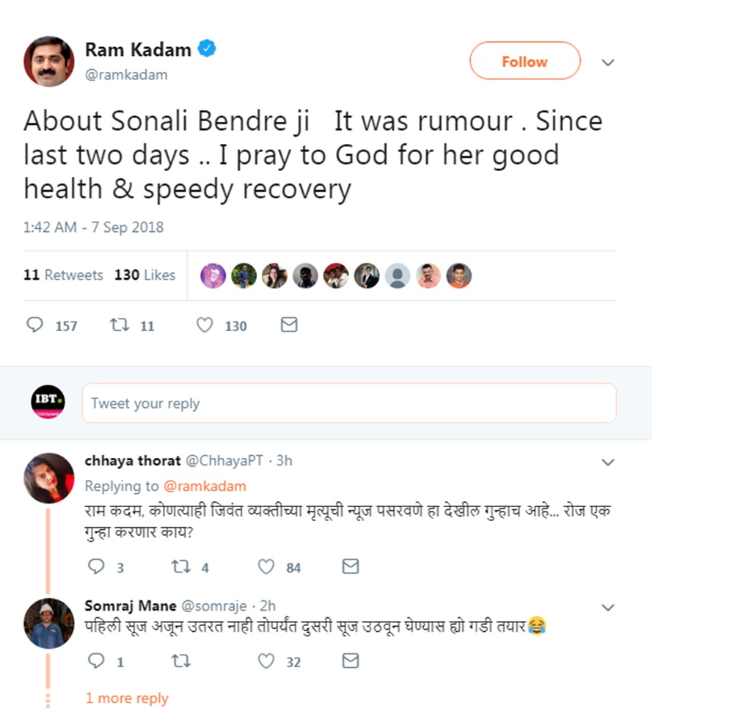 A day ago Sonali Bendre had shared his latest picture from her Instagram account where she was looking bald and beautiful with one of her upcoming books.