Give Your Eyes 100% Protection With These 7 Polarized Sunglasses
Facebook
Twitter
Reddit
Flipboard
Email
WhatsApp
New Delhi : Eyewear in the modern era has grown far more sophisticated and technologically advanced than before. Instead of simple corrective lenses or sunglasses with standard filter tints, the eyewear available now is all about an abundance of features in one piece. Multi-purposed, aesthetic, durable and protective; eyewear nowadays is built to cater to various lifestyle needs across the masses. But first-time buyers may grow overwhelmed with the abundance of options and not know where to start or what to look for in their ideal pair of sunglasses.

Polarized sunglasses are one of the best examples of eyewear made for the modern era. Their ingenious inventions have carved their niche in the eyewear market and the collections of eyewear aficionados due to their design and function. The fundamental concern we have when outdoors is keeping our eyes protected from glare and UV radiation. While sunglasses filter out UV radiation, polarized sunglasses are essential to protect the eyes from the reflective glares that can bounce off surfaces such as roads, snow-capped landscapes, water bodies and even cars. Therefore, let us look at the following polarized sunglasses that can give you 100% protection from the sun all year round.
The Reliable Wraparounds

Wraparound sunglasses have stood the test of time through decades of seasonal trends, and with good reason. These glasses were born out of the necessity to keep the athletic and outdoor comfortable on their adventures and feats against nature. These polarized sunglasses are meant to be the ideal companion for those who spend a long time outside and lead an active lifestyle. These glasses are also one of the most reliable options to shop for when your goal is to keep the eyes protected from sun damage.

Revisiting Retro

As the need to invest in protective eyewear increased, so did it pave the way for the return of big sunglasses from the 1950s and 1960s. These glasses, specifically of the bugeye types, have been around for a long time. They are ideal for women who want to cover their eyes and a generous portion of their face to shield it from sun damage. These polarized goggles are meant to be the latest synthesis of fashion and function, where the niche of customers who prefer big sunglasses is only growing with every season.

Browlines to Remember

Some polarized sunglasses for men are designed to spark conversation and rousing intrigue. The characteristics of such polarized sunglasses can be best described with the help of this pair of grey, square-rimmed sunglasses with a pronounced browline resembling a handlebar. A double browline is often considered a characteristic of eyewear for men. Still, this design combines the chic excellence of a wooden finish and gradient lenses and produces a statement worthy of your time.

Smize in Silver Ovals

Oval-shaped polarized sunglasses for men are often considered a rarity, but this pair makes for the same with its stunning silver frame design that holds the large, polarized lenses. The lenses also gave gradients, and the light tints delicately okay off the silver frame to give it the appearance of a statement piece of eyewear worth collection. Another reason this pair is great is because of its universally flattering design, which can balance out the features across various face shapes and liven up your appearance effortlessly. 

Two-toned Squares

Two-toned eyewear has quickly become one of the fast favourites of the masses ever since the new season has introduced the possibilities of various transparent and gradient colours being imagined into popular eyewear shapes. This pair offers a colour combination of bright blue and brown, which merge into one another like a gradient. These types of square-framed polarized sunglasses have solidified their space in eyewear collections due to their unique appearance and how well they complement casual and workwear.

Class-apart Clubmasters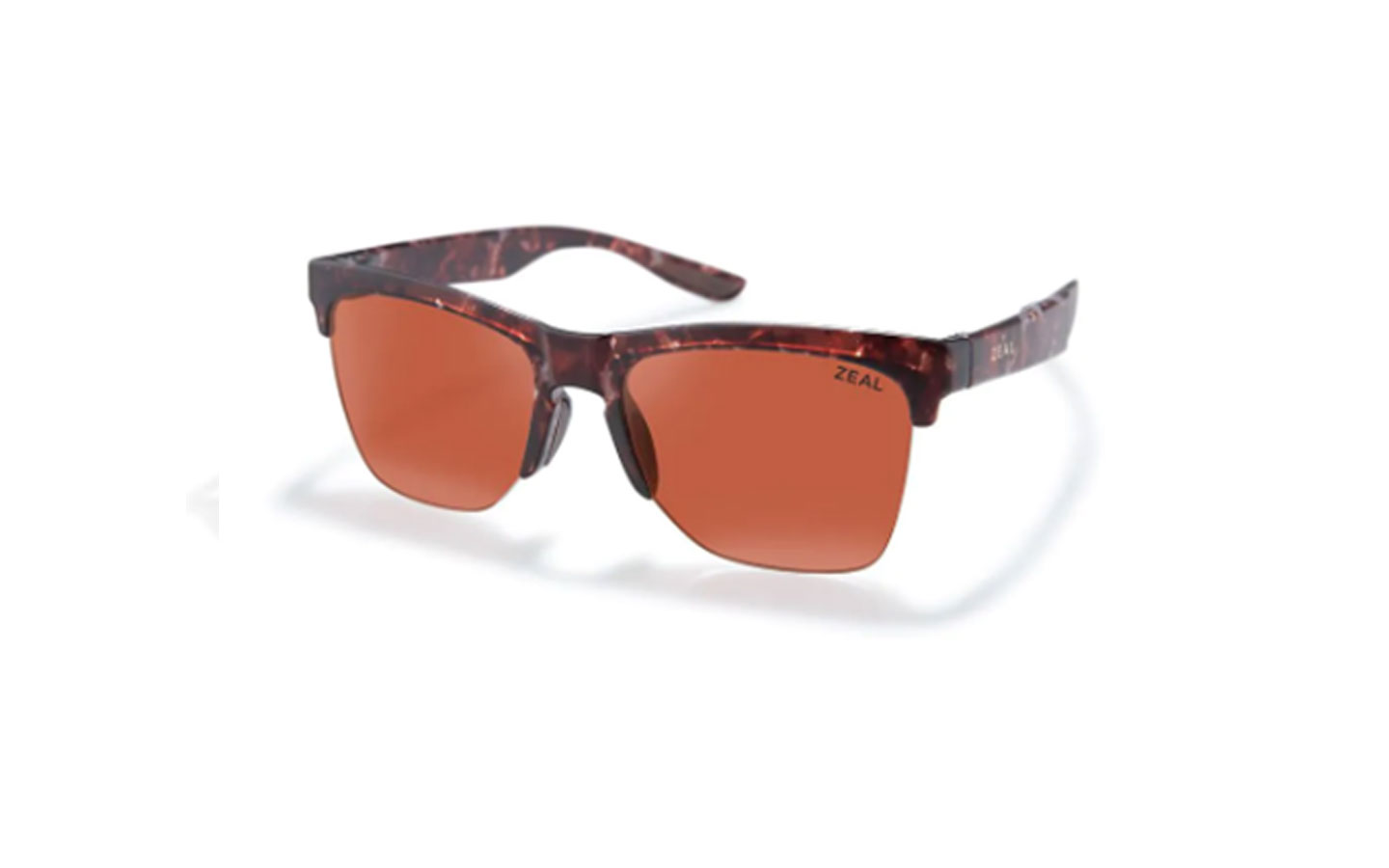 Most ranges for polarized sunglasses for men are often limited to thick-framed, square sunglasses, which have saturated the market spaces. That is why fresh designs like the iconic Clubmasters reimagined as polarized sunglasses have quickly become one of the most sought-after designs ever made. These glasses exude a sense of luxury and elegance, but they remain functionally sound due to their large lenses and sturdy semi-frames in a tortoise-shell-inspired finish. 

Turn Up in Transparent

As aforementioned, transparent candy-inspired eyewear in vibrant tones has become immensely popular in the last year due to the surge of monochromatic trends across fashion. These polaroid sunglasses embody a playful, summery aesthetic which can help brighten up your seasonal ensembles within seconds. This pair of transparent polarized sunglasses are in a light pink, which continues in the same hue across the glasses. The lenses, however, are a different tint that offers a pretty contrast and brings a vibrant twist to the monochromatic glasses.

Polarized glasses are made to keep your field of vision clear and comfortable so that you can make the most out of your time in the sun without worrying about radiation and eye strain. Therefore, if you are intrigued by how polarized sunglasses work and want to own a pair, you can head over to Titan Eyeplus and browse through their collection of polarized sunglasses at the best styles and great style prices.