What are the Mutual Funds Investment Risk Factors? Here's all you need to know
Facebook
Twitter
Reddit
Flipboard
Email
WhatsApp
New Delhi : Mutual funds investment risk factors: For some people, the concept of Mutual Funds is complicated and intimidating. It is an investment programme funded by shareholders that trades in diversified holdings and is professionally managed. Here, the money pooled in by a large number of people and the fund is managed by a professional fund manager.
Types of Mutual Funds in India
The Securities and Exchange Board of India has categorised mutual fund in India under four broad categories:
Equity Mutual Funds
Debt Mutual Funds
Hybrid Mutual Funds
Solution-oriented Mutual Funds
Why is mutual fund investment risky?
Market Risk : The value of its investments turns down because of unavoidable risks that have an effect on the entire market
Interest Rate Risk: The value of fixed profits securities generally falls when interest rates rise.
Liquidity Risk: The fund can't sell an investment that's declining in value because there are no buyers.
Credit Risk: If a bond issuer can't repay a bond, it may end up being a worthless investment.
Country risk: The value of a foreign investment declines because of political changes or instability in the country where the investment was issued.
Currency risk: If the other currency declines against the Canadian dollar, the investment will lose value. It is advisable that before you decide on a mutual fund, figure out how it fits with the rest of the investments you own.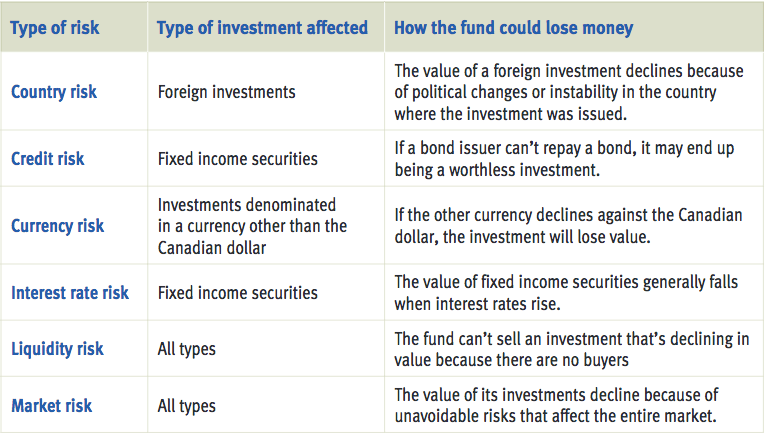 Also Read: Mutual fund investment tips and tricks for big money