Time to get it right with these 5 watches for boys
Facebook
Twitter
Reddit
Flipboard
Email
WhatsApp
New Delhi : Whether you like to make a bold impression with your looks or are a fan of minimal style, there is one accessory you can simply never go wrong with – wristwatches!
Wristwatches are elegant and sophisticated and can make your outfit go from basic to fab in an instant. No matter where you're headed, a wristwatch can be your go-to accessory to add that stylish touch to your outfit.
From classic analogue watches to feature-loaded digital timepieces, these days, the markets are flooded with a host of different watch styles that you can choose from to suit your personal style. Here we bring a list of five effortlessly stylish watches for boys that you can get your hands on to up your style game.
Stunner in Silver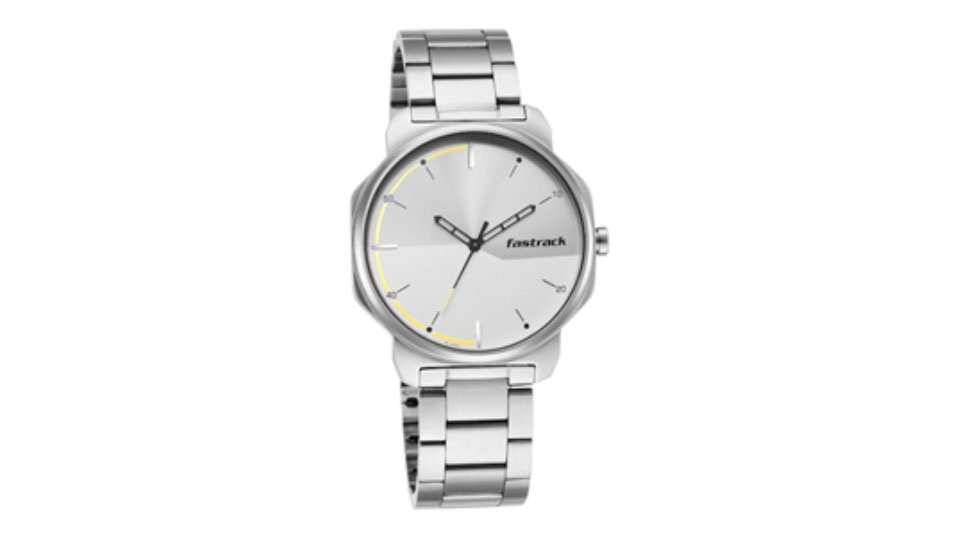 Analogue watches are a true classic and can go with all kinds of outfits. If you're looking for a wristwatch that you can flaunt at work and parties, this formal and sophisticated piece from Fastrack is an excellent choice for you. Built in durable and sturdy metal, this watch will last you for years. The round dial with minimal details makes this watch a timeless pick.

Never Go Wrong with Brown and White

Whether you're looking for casual watches for men, you can never go wrong with the combination of brown and white. This minimal yet eye-catchy watch from Fastrack is a great option for anyone who wants to channel their rugged side without looking shabby. Whether you're a college student or a working professional, this watch from Fastrack will work for men of all age groups.

Stainless Steel for Durability and Style

Another great formal option, this watch features an eye-catchy watch face dial that compliments that silver body. The analogue style gives it a sophisticated look and makes it a great option for office goers. If you're a fan of sensible style and usually dress up in business outfits, steel watches for boys can be a great pick for you.

Sporty Yet Classy

If you like sports or are a fan of adventure, this orange and black analogue watch is for you. It features is a unique design with statement details, making it the perfect option for those who love to stand out. If you're bored of the conventional analogue watches for boys, this one will totally impress you.

Neutral Colors - Statement Design

Brown and black are two of the most popular colours in watches for boys. This supremely attractive and stylish watch combines both these colours in an eye-catchy design to give you one of the finest watches for men of all age groups. The subtle orange details give this watch the perfect finishing touch, making it a true head-turner in every sense.

These were a few of the most stylish yet practical watches that you can choose from. These watches for men are designed to help you add that final touch of style to your outfits and make them look complete and put together. But one thing you need to remember while selecting a wristwatch for yourself or your loved ones is that it should be from reputed brands like Fastrack.
When you buy a watch, you wish for it to last a long time and stay with you for a few years; this is why it is always advisable to invest in quality, branded watches. Brands like Fastrack are known for providing superior quality watches that you can flaunt for years to come. So head onto their website today, and get your hands on the watch that suits your style!