4 Contact Lenses for the Upcoming Wedding Season
Facebook
Twitter
Reddit
Flipboard
Email
WhatsApp
New Delhi : As the end of the year steadily approaches, so do the numerous wedding invites and plans. The wedding season is one of the most intensively busy parts of the year, where several weddings and shopping requirements begin to line up in our personal agenda. To keep up with the season today, one's needs are not limited to apparel, skincare or cosmetics, but also contact lenses. The trend for enhanced eye colours has slowly taken over wedding trousseau mood boards of those who want to try new styles for this season.
Trying new eye colours can bring a subtle and unassuming depth to a wedding look, where it can seamlessly complement the attire and even enhance one's features. Another important thing to remember when buying contact lenses for this wedding season is its longevity, as weddings can run long through the night over a period of many days. To purchase contact lenses and to check contact lenses price, one can head over to retailers like Titan Eyeplus who have several brands and lens options for a customer to choose from.
1. Coloured Contact Lenses:

https://www.titaneyeplus.com/monthly-disposable-airoptix-colors-contact-lenses-by-alcon-ccap3b86.html


https://www.titaneyeplus.com/monthly-disposable-freshlook-colorblends-contact-lenses-by-alcon-ccfl2b86.html

Spectacles are the first things to be set aside at the time of preparing for a wedding. They can cover the beautiful eyes and the makeup of the bride. Therefore, contact lenses are a great alternative on this special day as it allows the wearer to be stress-free and be able to carry themselves without the worry of managing their glasses at every step taken during an already busy day.
A bonus is going for coloured contact lenses, as they can be a stylish addition to your beautiful attire. With a wide range of brands and colour options available at retailers like Titan Eyeplus, you can choose colours that complement your wedding makeup and also check contact lenses prices for your preferred options. Shades like emerald green, hazel, grey and light brown are some of the favourites for the wedding season. Coloured contacts enhance your features in the most effortless way, adding a subtle radiance to your eyes on your special day.
2. Disposable Contact Lenses:

https://www.titaneyeplus.com/daily-disposable-soflens-daily-30-pack-contact-lens.html


https://www.titaneyeplus.com/bi-weekly-disposable-toric-lenses-by-johnson-and-johnson-cjfawd86.html


https://www.titaneyeplus.com/monthly-disposable-toric-lenses-by-johnson-and-johnson-cjvawd86.html

Weddings are effort-intensive and stressful affairs. For those who are constantly on the go during the wedding season, disposable contact lenses are the best option. These can be worn after one or a couple of uses and be discarded. Since weddings imply running around on different errands around the clock over a stressful week, adequate eye care can often take less priority. Therefore, contact lens wearers can shift to disposable ones for the wedding season if they have an especially arduous week ahead of them!
3. One-Day Lenses: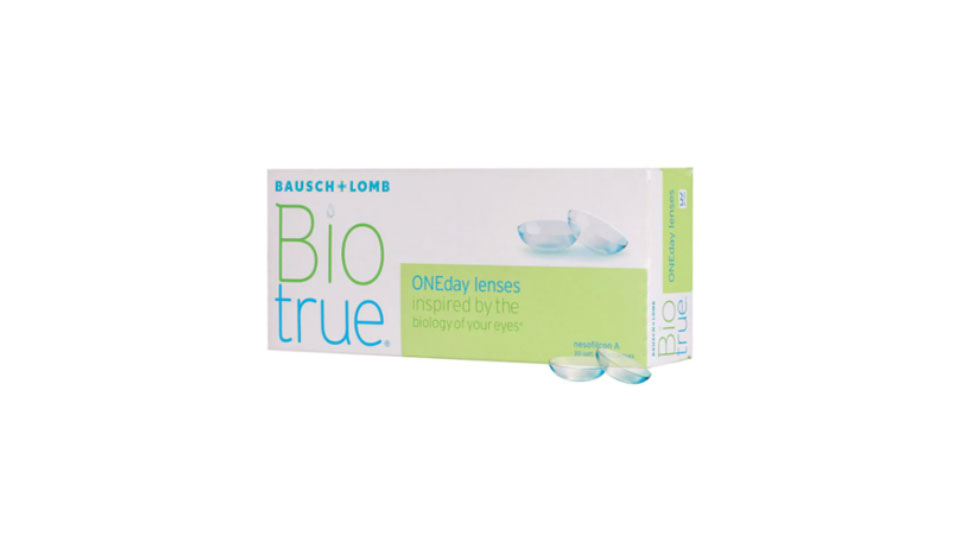 https://www.titaneyeplus.com/daily-disposable-baush-lomb-bio-true-30-pack-contact-lens.html

If you're looking to find non-cosmetic contact lenses that are meant for the duration of the wedding day, one-day contact lenses are some of the best options to go for, as they are designed to provide comfortable vision throughout the day. They are soft-polymer and secure on the cornea and can be a good alternative to carrying glasses on the wedding day. There are many options to buy from, and you can check contact lenses price and options at Titan Eyeplus for more.
4. Rigid Permeable Contact Lenses:
For the strenuous wedding season, contact lens wearers with eye conditions such as astigmatism, blurred eyesight, or an irregular eyeball, RGP contact lenses made of strong polymers that provide structural support and fit securely are the best option. These are designed to enhance vision and last longer than soft contact lenses.
To sum up, contact lenses can be a great addition to complete your look this wedding season. The wedding season brings celebration and should be experienced freely, and contact lenses make that a possibility for those with customised eye care needs. Head over to Titan Eyeplus and find your suitable pair in the colours and make you want, with the contact lenses price available at the best rates you can find.